Meet The Doctors
Dr. Anthony P. Garofalo D.M.D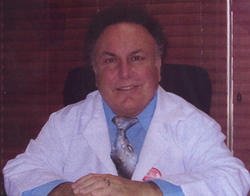 EDUCATION:
1971-1975 University of Louisville School of Dental Medicine, Louisville Kentucky, DMD degree.
1967-1971 University of San Diego California (USD), Bachelors degree in Biology.
1963-1967 University High School(now Cathedral High School) in San Diego, California.
Licenses and Certifications:
-California Dental License # 25709
-CPR certification by American Heart Association
Dr. Garofalo's affiliations include:
-ADA American Dental Association
-CDA California Dental Association
-SDCDS San Diego County Dental Association
-Expert Witness for major Law Firm as a pro-advocate for dentists
EXPERIENCE: Opened private practice in November 1976 in El Cajon, California. Solo practice from 1976-1986. As a result of bilateral hand surgeries began group practice in 1986 and now practices as owner/operator of Horizon Dental Group which includes multiple general dentists as well as an in house group of specialists which consists of an Orthodontist(Braces), Oral Surgeon(Wisdom Teeth) Pedodontist(Kids) and Endodontist(Root Canals). With our group of general dentists as well as specialists we provide complete family dentistry with the convenience of all doctors at one facility. We also have 2 in-house full time high quality laboratory technicians.
C.E. Courses: San Diego Odontic Study Club, our group meets 6 months out of the year to discuss newest updates in materials, procedures and technologies to name a few.
Honors:
-President of Dental School class in Louisville, Kentucky
-President of Small business group LeTip of San Diego.
Special Interests: Traveling (cruises),computers, enjoy watching Football, Baseball and enjoying my 3lb Yorkie.